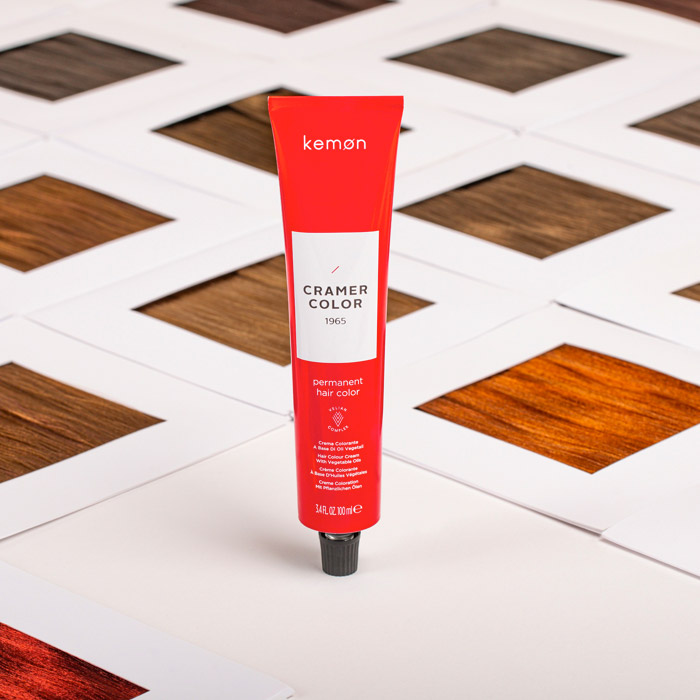 Cramer
(New Zealand only)
www.kemon.com/en/cramercolor
Brand Story
Cramer Color, a brand that has been around since 1965 and which encapsulates Kemon's long history in hair colour, is renewing itself and expanding to reiterate its position as a reliable partner for safe and dependable hair colouring.
The addition of tone-on-tone technology has transformed it into a complete integrated system that will support your salon's diverse hair colour service needs.
Product Details
Thanks to the exclusive Shield technology and coconut oil, Cramer Color System lets you explore and achieve the full potential of each shade, breathe life into each highlight and personalise each colour, safe in the knowledge that the result will be unique and always perfect.
The innovative Shield technology acts by way of special shielding intermediates contained in the colouring cream. These prevent the colour intermediates from oxidising prematurely.
Cramer and Sabre
To find out more about stocking Agave please contact us at:

Permanent Hair Color
Perfect coverage even of stubborn hair

Uni Color Oxi
20 Vol Developer

Uni Color Oxi
16 Vol Developer

Tone-on-Tone Color
Comfortable and gentle service