Introducing the team of experts who make up the artistic arm of SEE 2021 – the Sabre Education Experience.
These talented individuals are combining their fierce experience and fresh insights to shine a spotlight on hair education.
This powerhouse team of colour connoisseurs, scissor specialists and stellar stylists are bringing their knowledge of everything from commercial techniques to red carpet glamour and making it available to all in a fun and collaborative environment.
Here, you can discover a little more about these industry leaders.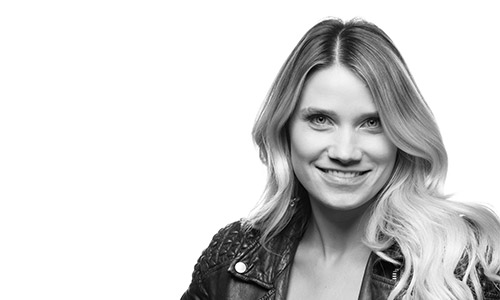 Whether you're lusting after dreamy pastels or searching for the ultimate celebrity blonde with the expertly-crafted cut to match, Carolyn Gahan is one seriously badass stylist who has the skills to get you there.
A quick scroll of Carolyn's Instagram account shows a vision and direction that has been developed over many years; bursting with over 20 years of creative energy.
Starting her career in Ontario, Canada, Carolyn has travelled the world honing her craft. Working at the Cannes Film Festival in France in 2017, Cosmprof 2017 in Italy, and at the Inspire Me show 2019 in Germany.  In 2011, Carolyn moved to call Australia home and has been locally recognised as a force to be reckoned with, being named as a finalist across multiple categories in the Australian Hair Fashion Awards 5 years running, and taking out Hair Shot of the Year in AHFA 2020.
Carolyn loves traditional hair cutting and colouring in the salon but is also hugely passionate about her editorial and competition work.  Carolyn has always loved fashion and describes being on a shoot as her "happy place" where she can tell a story through the model's hair, makeup and clothing.  Her private salon suite in Sydney's CBD is her brainstorming haven, where she works on her competition hair, wig prep, and of course her lucky clients!
Her dedication to continuing education not only keeps her own ideas fresh but also inspires her to share her knowledge and experience with others.  The team at Sabre are thrilled to have her on board as a regular Guest Artist.  Come along to one of her classes to experience the magic for yourself.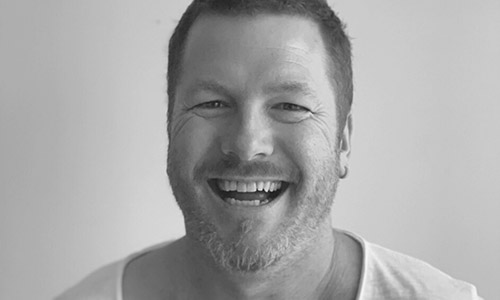 Craig Argent, owner and Artistic Director of Pony in Noosa, is truly an industry journeyman. A long standing guest artist of the Sabre team, he brings an enormous wealth of knowledge and broad experience.  His rich 30yrs of industry experience have seen him work at the leading salons with some of hairdressing's elite. Craig has worked abroad as a personal hairdresser in LA, on blockbuster film sets and as a freelance stylist. His 18yrs with Joico has seen him share his experience as a Colour Technician, Guest Artist and in Product Development. His true passion lies in working with his wife in their unique concept salon in Noosa.  Craig's ability to communicate and simplify cutting and colour techniques into commercial practice will make you a leading stylist in your shop.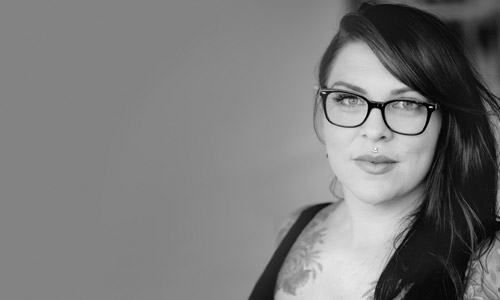 When reading the social media reviews of Dye Pretty, Wellington's uber cool, vintage style, feels like a warm hug from grandma, salon in Silverstream Upper Hutt, words like "amazing", "awesome" and "highly recommended" jump out as a common theme from a stream of happy clients.  Salon owner and Creative Director Emma Cocker puts this success down to having built a warm and welcoming environment where clients can relax and feel they are listened to.  "Consultation is key" says Emma.  "The way someone chooses to wear their hair is an expression of their personality, and my job as their stylist is to understand their vision through clear and open communication and make it a reality".   This careful communication is one of the key reasons Emma's clients just can't get enough of her work. The other is her unmistakeable talent for working with fashion colours.
Emma has been in the business for more than 15 years and has seen the public perception of vivid, intense colours shift from being a marker of the rebellious fringe to being a highly sought-after fashion statement.  This style evolution has given Emma the opportunity to pursue her love of creative colouring, and Joico's Color Intensity range is her tool of choice.   
With her impressive list of credits that include backstage work at NZFW and regular Guest Artist appearances at industry training seminars and Q&A's sessions, Emma has many valuable insights to share with the next generation of hairstylists.  
Felicity Bruce
New Zealand
In the heart of the picturesque South Island town of Timaru, NZ, you will find Cocoon Hair Design, a boutique hair salon that embraces artistry, transformation, personality and inclusiveness.  The woman behind this fashion-forward salon is Felicity Bruce, a self-confessed "wee greenie" who has combined her talent for hairdressing with her passion for environmental sustainability to create a high-end salon experience that also focuses on building social consciousness. 
Felicity's first hairdressing love is setting and upstyling. This passion stems from her classical technical training in an apprenticeship that came on the tail end of the late '90s perming trend!  An affinity for the avant-garde led her to enter and win the NZ Hat & Hair Award – First Time Entrant in 2014, for her entry 'Mother Nature's Venus'. 
Travelling the world and gathering knowledge and inspiration, Felicity has worked in Sydney, London and Dublin and has experience that spans everything from the salon floor to editorial, film and catwalk. 
Returning to Timaru in 2009, she opened Cocoon Hair Design, only to be faced with adversity when the 2011 Canterbury earthquakes destroyed the salon premises. A relocation to the Royal Arcade Timaru saw the salon move from strength to strength, and what had been a 4 chair salon tripled in size to a creative team of 10!
Felicity's particular passion for sustainability inspired her to create 'My Salon Footprint', a website & social media community to share information about sustainable hairdressing.  Aspiring to improve environmental awareness within the industry, Felicity has challenged the standard way of doing things and can proudly say that Cocoon Hair Design offers waste free colour techniques, boasts 10 years of composting hair, and was the winner of the 2018 Business Excellence Awards – Environmental & Sustainable Award, competing against multiple industries.
Felicity is proud member of the Joico Style Squad. She annually attends NZFW, Breast Cancer Cure "Fashion For a Cure", and she has featured in articles for Mindfood, NZ Fashion Quarterly, Next, Headway & Images.  Her longstanding relationship with Sabre and Joico has enabled her to share her talents as a Guest Artist and Educator, and she loves the challenge of creating and teaching new salon-friendly looks and techniques that clients will love.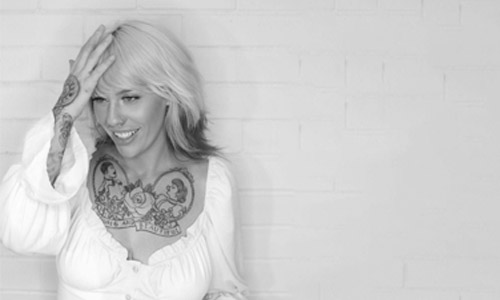 Mikelah-Jayde Mifsud
Australia
Introducing Mikelah-Jayde, the heart and soul of Mikelah-Jayde Studio in Waikiki Western Australia – she's a little bit country, a little bit rock 'n roll and a whole lotta talented! Her salon team describe her as a natural born hairdresser. She lives and breathes all things hair and has an irresistible enthusiasm that makes her a favourite for her team and clients alike. Whether you're looking for blonde, brunette, pastel or bright you just know she's gonna nail it – a quick scroll of her Insta feed is proof in point, is there nothing this lady can't do?? Mikelah's been in the industry for 13 years and opened the doors of Mikelah-Jayde Studio in 2017.  If hairdressing is Mikelah's true love then Mikelah-Jayde Studio is her baby.  She is passionate about making great hair available to all and opening her own salon has been the most amazing experience and opportunity to share her talents and skills with her community.  Sabre Education is beyond excited that Mikelah has come on board as a Sabre Guest Artist, we know you're going to love her.